Omerta – City of Gangsters Review (PC)
key review info
Game: Omerta - City of Gangsters
Platform: PC
Gamepad support: No
Reviewed on:
Written by: Andrei Dumitrescu
Show system requirements
I still have fond memories of the Gangsters series, two games that gave me the freedom to break the law in many innovative ways and play out scenarios that until then I had only seen in period movies.
I expected Omerta – City of Gangsters to offer something similar and the game initially seemed to conform to my expectations, with a nicely made theme, mob appropriate character and an interesting range of illegal activities to perform around Atlantic City.
The game has two layers: a strategic view of the neighborhood you are trying to take over and a tactical zoom that drops down on the areas where gangsters engage in brawls and ranged battles.
Gamers create their own Mob leader, pick his characteristics via a number of choices, in a manner similar to the old Jagged Alliance, and then begin their career, working with other Mafia leaders to achieve a number of objectives.
On a strategic level, gamers need to recruit made men and then send them out to perform missions: bribe other characters, raid locations, conduct drive by shootings, sell any number of illegal items ranging from booze to firearms and generally anger both local rivals and the police.
Omerta – City of Gangsters is a very easy game, to the point where there's no feeling that player action is needed to succeed and one of the main reasons why most players will abandon it will be the sheer boredom that the gameplay can generate.
The tactical firefights are interesting, with players choosing which of their gangsters to take into action and how to equip them and then fighting an enemy group until all of them are out of the fight (weirdly, no one ever dies in Omerta from gunshot to the head).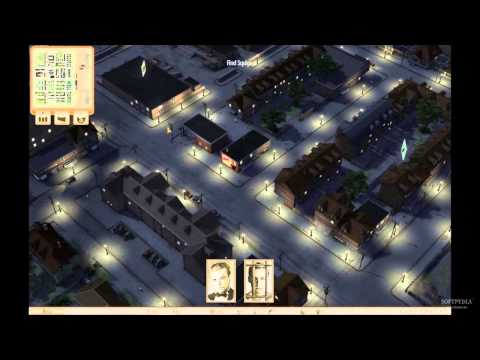 Play Video
There's cover to take into account, friendly fire to consider, different attack modes to evaluate and movements to plot before whole rooms become filled with gunfire, thrown fire bombs and the (entirely virtual) screams and curses of the wounded.
The battles are serviceable but they never approach the incredible variety of XCOM: Enemy Unknown and fail to deliver surprising twists.
Omerta is not the best-looking game of the moment, but does a good job of delivering the information the player needs and nicely reflects the era during which it is set.
The colors are muted and the simulation moves along smooth, although I would have liked to be able to zoom in more to the action and actually select the citizens, SimCity style, in order to know what they thought about life in general and about my own criminal activities.
Omerta – City of Gangsters is an interesting diversion as long as you love the theme of the game or have developed a passion for the age because of HBO's Boardwalks Empire.
Unfortunately, the game fails to deliver the kind of deep and immersive experience required to keep gamers engaged in the long term and it's too easy to pose problems for most modern players.
I have played the opening of Omerta a few times to see how the various skills and personality traits influence the game, but I have never managed to become interested enough to actually see the single-player campaign to the end.